The Department of Radiology and Sonar Techniques was established at Al-Noor University College in the academic year 2018-2019 in order to participate in the development and education of various medical sciences to serve the public and private health sector. The study in the department lasts for four years, after which the graduate will obtain a bachelor's degree in radiology and Sonar Techniques. The buildings of Al-Noor University College contain listed halls for theoretical study and various laboratories that accommodate the units of the curriculum. These halls and laboratories are equipped with the latest educational aids and materials needed for laboratories.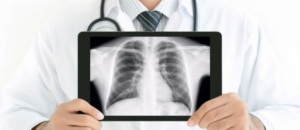 Radiology and Sonar are the third eye of the human being, thanks to which he sees what lies behind and inside the human skin. This new eye achieves a correct diagnosis by which the doctor avoids the possibility of confusing between medical conditions whose symptoms are the same or close to each other.
Achieving an excellent shortcut in the time of diagnosis, directing surgeons to the real areas that the surgeon is required to deal with, and enabling the patient to obtain medical advice تقوده الى العافية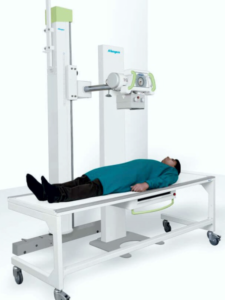 Preparing staff that can deal with Radiology and sonar techniques and their devices, and understand the areas of the components of the human body, in order to innovate in vision and diagnosis, and reduce the possibility of error.
First Stage
Material Name
No. of Units
General Physiology
2
Medical Terminology
2
Biochemistry
2
Democracy and Human Rights
2
Computer Applications I
3
Anatomy
3
General Biology
2
fundamental of nursing
3
English Language
3
General Physics
2
Second Stage
Material Name
No. of Units
Radiation Protection
2
Radiologic Anatomy
6
Medical Ethics
4
Radiographic Techniques I
8
Radiological Medical Equipment Technologies
8
Special radiological procedures I
8
Radiation Physics
6
Third Stage
Material Name
No. of Units
Radiologic Anatomy2
6
Radiographic Techniques 2
8
Radiological medical equipment technologies2
8
Special radiological procedures 2
8
Pathology
6
RADIATION PHYSICS 2
6
RADIATION PROTECTION 2
4
Fourth Stage
Material Name
No. of Units
Principle of Medicine & surgery
7
Computed tomography
8
MRI
8
Ultrasound imaging
8
Statistics
6
project
4
| | | | |
| --- | --- | --- | --- |
| No. | Stage | Courses in Arabic | Courses in English |
| 1 | First | Show | Show |
| 2 | Second | Show | Show |
| 3 | Third | Show | Show |
| 4 | Fourth | Show | Show |
المرحلة الاولى / جدول المحاضرات الأسبوعية للعام الدراسي  .
 

Practical Lectures / inside the Laboratory

Day

9:00 – 11:00

11:00 – 01:00

01:00 – 03:00

Saturday

Physiology

 /A / Lab.21

(م.م. أنعام عناد + م.د. محمد عيسى)

Physiology

 /B / Lab.21

(م.م. أنعام عناد + م.د. محمد عيسى)

Anatomy

/ A / Lab.29

(م.م. هديل طارق + م.م. فاطمة نشوان)

Anatomy

/ B / Lab.29

(م.م. هديل طارق + م.م. فاطمة نشوان)

General Physics

 / A/ Lab.27

(م.د. سهام جاسم + م.م. ملاك جعفر)

General Physics

 / B/ Lab.27

(م.د. سهام جاسم + م.م. ملاك جعفر)

 

 

 

 

Sunday

Chemistry

 / A / Lab.5                                 

(م.م. رند رعد + م.د. علي + م.م. أحمد عبد الستار)

Chemistry

 / B / Lab.5                                 

(م.م. رند + م.د. علي يحيى + م.م. أحمد عبد الستار)

 

Biology

 /B/ Lab.24

(أ.م.د. منى  + م.م. تسنيم + م.م. مروه بدر)

Biology

/A / Lab.24

(أ.م.د. منى  + م.م. تسنيم + م.م. مروه بدر)

 

 

Theoretical Lectures / (محاضرات نظرية حضورية)

Day

9:00 – 11:00

11:00 – 01:00

01:00 – 03:00

Tuesday

Nursing

(Theory + Practical) / (Hall R 22)

 (م.د. أنتصار حاجم)

Anatomy

 (Hall R 22)

(م.د. أنتصار حاجم)

General Chemistry

(Hall R 22)

 (م.د. علي يحيى)

 

 

 

 

Wednesday

Physiology

(Hall R 22)

 (م.د. محمد عيسى)

Biology

 (Hall R 22)

  (أ.م.د. منى طاهر) 

General Physics

 (Hall R 22)

  (م.د. سهام جاسم)

 

Theoretical Electronic lectures / (محاضرات نظرية الكترونية)

Day

9:00 – 10:30

10:45 – 12:15

12:30 – 01:45

02:00 – 03:45

Thursday

English Language

  (م.م. هاجر أكرم)

Computer applications

 (أ.م.د. صبحي حمادي)

Medical Terminology                                               

 (م.م. أنعام عناد)

Human rights and Democracy                                                       

 (م.د. سعد) 
Department of Radiology and Sonar Techniques / Second stage weekly lectures for the academic year (2021-2022)
Theoretical Lectures / (محاضرات نظرية حضورية)

Day

9:00 – 11:00

11:00 – 01:00

01:00 – 03:00

Saturday

Radiographic Techniques I

(Hall D 28/قاعة الرازي)

 (م.م. تماره)

Radiation physics I

(Hall D 28/قاعة الرازي)

   (أ.م.د. نوفل يوسف)

Radiation protection I

(Hall D 28/قاعة الرازي)

   (أ.م.د.   جميل محمد أمين)

Sunday

Special radiological procedures I

(Theory + Practical)

(Hall D 28/قاعة الرازي)

 (م.م. تماره)

Radiological Medical Equipment Technologies I

(Hall D 28/قاعة الرازي)

   (أ.م صباح يوسف)

Radiological Anatomy I

 (Theory + Practical)

 (Hall D 28/قاعة الرازي)

 (أ.م.د. باسم أدريس)

Practical Lectures / inside the Laboratory

Day

9:00 – 11:00

11:00 – 01:00

01:00 – 03:00

Monday

Radiographic Techniques I

/ A / Lab. 14   (أيمن)

Radiographic Techniques I

/ B / Lab. 14   (أيمن)

Radiographic Techniques I

/C/ Lab. 14 (أيمن)

Radiographic Techniques I

/D/ Lab. 14   (أيمن)

Radiographic Techniques I

/ E/ Lab. 14 (أيمن)

Radiographic Techniques I

/ F / Lab. 14   (أيمن)

Radiation Physics I

(C,D) (Hall P24)

 (م.م. أحمد صبحي + م.م. ملاك جعفر)

Radiation Physics I

(E,F) (Hall P24)

 (م.م. أحمد صبحي + م.م. ملاك جعفر)

Radiation Physics I

(A,B) (Hall P24)

(م.م. أحمد صبحي + م.م. ملاك جعفر)

Tuesday

Radiation protection I

(Group A) (Hall A 27)

 (م.م. وحيد عبدي)

Radiation protection I

(Group B) (Hall A 27)

 (م.م. وحيد عبدي)

Radiation protection I

(Group C) (Hall A 27)

 (م.م. وحيد عبدي)

Radiological Medical Equipment Technologies I

(B) (Lab.14)

 (أ.م. صباح يوسف + م.م. وسام صلاح الدين)

Radiological Medical Equipment Technologies I

(C) (Lab.14)

 (أ.م. صباح يوسف + م.م. وسام صلاح الدين)

Radiological Medical Equipment Technologies I

(A) (Lab.14)

 (أ.م. صباح يوسف + م.م. وسام صلاح الدين)

Wednesday

Radiation protection I

(Group D) (Hall M 23)

 (م.م. وحيد عبدي)

Radiation protection I

(Group E) (Hall M 23)

 (م.م. وحيد عبدي)

Radiation protection I

(Group F) (Hall M 23)

 (م.م. وحيد عبدي)

Radiological Medical Equipment Technologies I

(E) (Lab.14)

 (أ.م. صباح يوسف + م.م. وسام صلاح الدين)

Radiological Medical Equipment

 Technologies I

(F) (Lab.14)

 (أ.م. صباح يوسف + م.م. وسام صلاح الدين)

Radiological Medical Equipment Technologies I

(D) (Lab.14)

 (أ.م. صباح يوسف + م.م. وسام صلاح الدين)

Theoretical Electronic lectures / (محاضرات نظرية الكترونية)

Day

9:00 – 10:30

10:45 – 12:15

12:30 – 01:45

Thursday

Medical Ethics

   (م.م. صفا أكرم)

English language

   (م.م. أسامه وائل)
Department of Radiology and Sonar Techniques / Third stage weekly lectures for the academic year (2021-2022)
Theoretical & Practical Lectures / (محاضرات نظرية وعملية حضورية)

Day

9:00 – 11:00

11:00 – 01:00

01:00 – 03:00

Saturday

Radiographic Techniques II

( Hall P 25) (Theory)

 (د. تيسير جمال)

Radiographic Techniques II

/ A / Lab. 14

 (د. تيسير جمال)

Radiographic Techniques II

/ B / Lab. 14

 (د. تيسير جمال)

Radiographic Techniques II

/ C / Lab. 14

 (د. تيسير جمال)

Radiographic Techniques II

/ D / Lab. 14

 (د. تيسير جمال)

9:00 – 10:30

10:30 – 12:00

12:30 – 02:00

02:00 – 03:30

Sunday

Pathology

(Hall P 25) (Theory)

   (م.د. عبد الكريم)

Special radiological procedures II

(Hall P 25) (Theory + Practical)

 (د. تيسير جمال)

Radiation physics II

( Hall P 25) (Theory)

   (أ.م.د. نوفل يوسف)

Radiation protection II

( Hall P 25) (Theory)

(أ.م صباح يوسف)

Monday

Radiological Anatomy II

 (Theory + Practical)

( Hall P 25)

 (أ.م.د. باسم أدريس)

Radiological Medical Equipment Technologies II

(Hall P 25)

(أ.د. هناء احسان)

Pathology (Practical)

(A,B) (Hall P 25)

   (م.م. نوري طه)

Pathology (Practical)

(C,D) (Hall P 25)

   (م.م. نوري طه)

Radiation protection II

(C,D) (Hall DT21)

 (م.م. وحيد عبدي)

Radiation protection II

(A,B) (Hall DT21)

 (م.م. وحيد عبدي)

Wednesday

Radiation physics II

(A,B) (Hall D26)

 (م.م. أحمد صبحي)

Radiation physics II

(C,D) (Hall D26)

 (م.م. أحمد صبحي)

Radiological Medical Equipment Technologies II

(C,B) (Hall A30)

(أ.د. هناء أحسان)

Radiological Medical Equipment Technologies II

(A,B) (Hall A30)

(أ.د. هناء أحسان)

Theoretical Electronic lectures / (محاضرات نظرية الكترونية)

Day

9:00 – 10:30

10:45 – 12:15

12:30 – 01:45

Thursday

English Language

   (م.م. أسامه وائل)
Department of Radiology and Sonar Techniques / Fourth stage weekly lectures for the academic year (2021-2022) (Morning Study)
Theoretical &Practical Lectures + Electronic Lectures / (محاضرات نظرية وعملية حضورية + محاضرات الكترونية)

Day

9:00 – 11:00

11:00 – 01:00

01:00 – 03:00

Saturday

Magnetic Resonance Imaging (MRI)

& Computed Tomography (Practical) (groups A,B) / (Hall P 24)

 (أيمن)

Ultrasound imaging

(Hall P 24) (Theory)

 (د. تماره)

Sunday

Computed Tomography

(Hall P 24)

 (د. تيسير جمال)

Ultrasound imaging

(group B) (Practical)

(Lab.14)

 (د. تماره)

Ultrasound imaging

(group A) (Practical)

(Lab.14)

 (د. تماره)

Magnetic Resonance Imaging (MRI)

(Hall P 24)

 (د. تيسير جمال)

Monday

Computer Application

(Theory + Practical) (الكتروني)

(م.م. محمد عبد الكريم)

Biostatistics

(Theory + Practical) (الكتروني)

(أ.م.د. محمد نذير)

Wednesday

Principle of Medicine & Surgery

(Theory + Practical) (Hall P 24)

(م.د. مؤيد عزيز + م.د. أبراهيم حيدر)
Department of Radiology and Sonar Techniques / Fourth stage weekly lectures for the academic year (2021-2022) (Evening Study)
Theoretical &Practical Lectures + Electronic Lectures / (محاضرات نظرية وعملية حضورية + محاضرات الكترونية)

Day

02:00 – 03:00

03:00 – 04:00

04:00 – 05:00

Saturday

Ultrasound imaging

(Lab.14) (Theory + Practical)

(د. تماره)

Magnetic Resonance Imaging (MRI)

Computed Tomography

(Practical) / (Lab.14)

(أيمن)

Sunday

Computed Tomography

Magnetic Resonance Imaging (MRI)

(Lab.14) (Theory)

(د. تيسير جمال)

Monday

Computer Application

(Theory + Practical) (الكتروني)

(م.م. محمد عبد الكريم)

Biostatistics

(Theory + Practical) (الكتروني)

(أ.م.د. محمد نذير)

Wednesday

Principle of Medicine & Surgery

(Theory + Practical)

 (Hall P 24)

(م.د. مؤيد عزيز + م.د. أبراهيم حيدر)
شارك الدكتور نوفل زكريا التدريسي في كلية النور الجامعة [...]