Asst. Lect.Shahad Mohammed Dhiaa Younis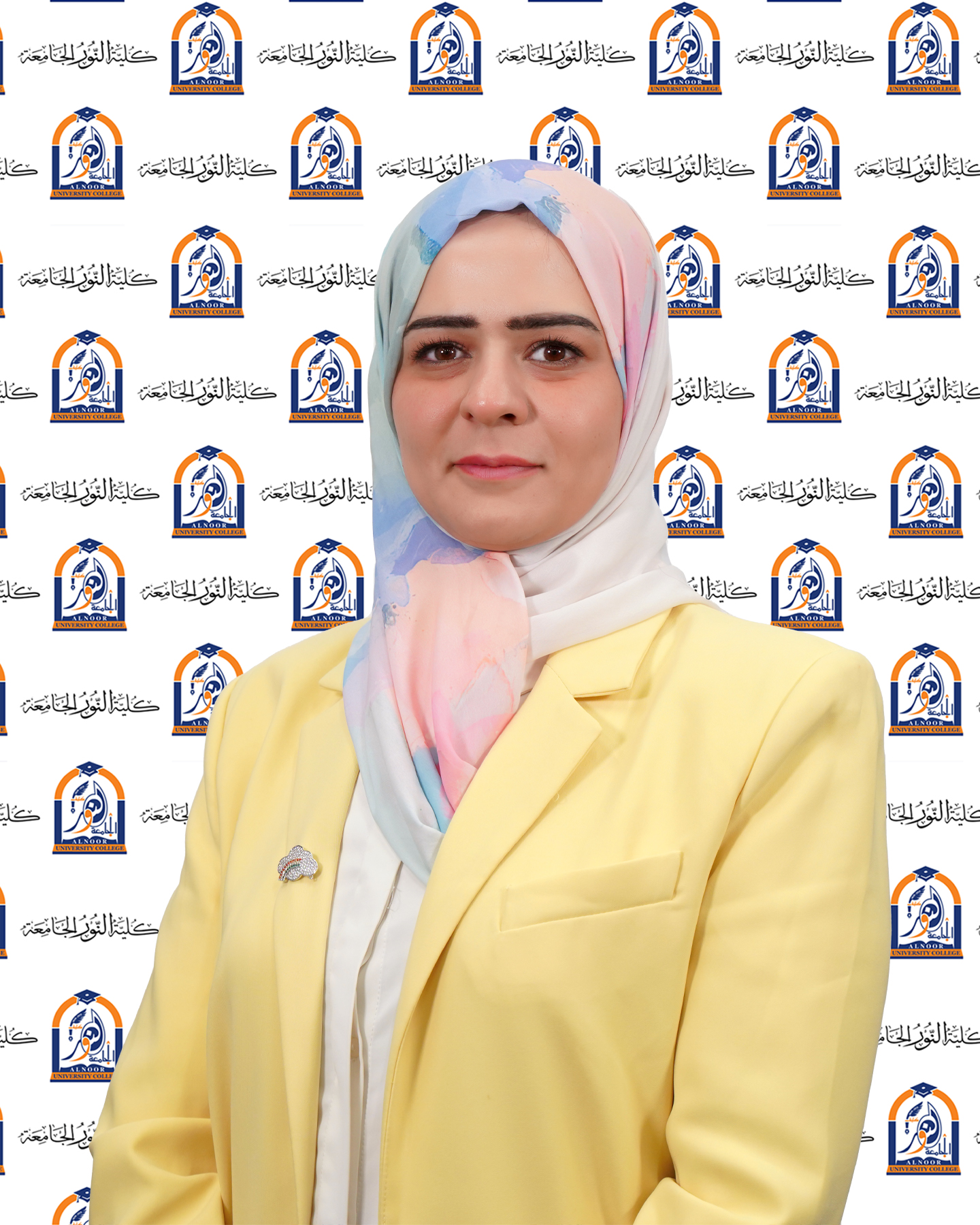 Asst. Lect. Shahad Mohammed Diaa holds a Bachelor's degree in Pharmacy from the University of Applied Sciences/Jordan 2018 - a Master's degree in Pharmaceutical Chemistry under the supervision of Prof. Dr. Ashok Shakya from Al-Ahliyya Amman University/Jordan 2020. I joined Al-Noor University College for the second course of practical/organic pharmaceutical chemistry 1- for the third stage 2020-2021. For the practical subject Organic Pharmaceutical Chemistry 2- for the fourth stage and for the subject Principles of Pharmacy for the first stage, first course 2021-2022.
Noting that I obtained a Bachelor's degree in the College of Technical Engineering, Mosul, Department of Medical Devices, 2010, and I worked as a lecturer in the subject of medical devices at the Technical Institute, Mosul, Department of Pathological Analysis, 2010-2011. I worked as a medical device engineer at the University of Mosul, College of Dentistry, and I was in charge of the HPLC device from 2011-2013.