The 2nd International Conference on Medical and Health Sciences
venue:Alnoor university college,Mosal
orgnaizer: Alnoor university college,Nineva ,Iraq,April,2024
Conference Chair:Prof. Dr. Yassen Taha AL-Hajar
Conference Co-Chairs:  Pro.Dr.Samir khalaf Abdullah,Asst. Pro.Dr.nabeel ahmed jarjees
:Under the Slogan
From Research to Practice in Health Sciences
The event will give opportunities for academic scientists, researchers, and doctors from all areas of medical sciences, health sciences, and related disciplines to share the experiences, and discuss the recent scientific research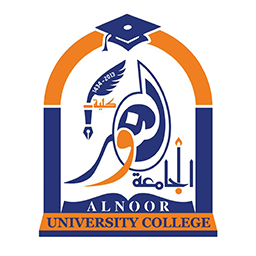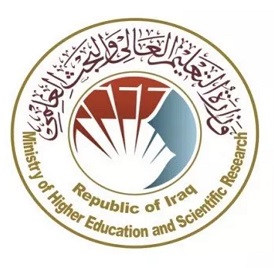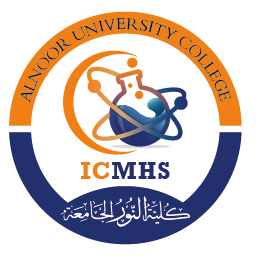 The 2nd International Conference on Medical and Health Sciences
Selected and accepted full papers in the conference will be considered for
publication in
IEEE
.
IEEE
is indexed in Scopus.
Abstracts for all accepted papers will be published in abstracts conference book.
Authors are free to present their work and without publication.
Authors are free to publish elsewhere
The important dates of the conference are as follows:

Paper submission is due to 
Acceptance notification: 
Registration link:
Conference Date:
Full registration including publication in IEEE proceeding and accommodation :- 200$
Full registration including publication :- 150$ 
Full registration and publication for student :- 100$ 
Attendance including accommodation (without paper) :–50$
Please use the following template for the Camera Ready (Final) version of the paper.
IEEE template and presentation format can be downloaded below:
IEEE: MS Word
PaperID_PresenterName
Please download the Copyright Form below and fill it with the required information, then reply to the acceptance email
IEEE copyright: IEEE: Copyright Form
Note: The copyright form must be signed by all authors.
Note: The manuscript file must be named with the paper title
Committees of International Conference on The 2nd International Conference on Medical and Health Sciences
Submission Guide
The submitted paper must not be published, and not considered elsewhere for publication. The submissionis electronic ; (DOC format only) will be considered..
The paper should be designed based on the IEEE format with no more than 6 pages.
Publication Opportunities
"Accepted papers will be submitted for inclusion into IEEE Xplore subject to meeting IEEE Xplore's scope and quality requirements"
IEEE reserves the right to exclude a paper from distribution after the conference (e.g., removal from IEEE Xplore) in two cases: if the paper is not presented at the conference, or if the quality and findings of the paper are not well explored and convincing
This will be checked by IEEE with all accepted papers. Any accepted paper without presenting the work, the paper will be withdrawn from the conference proceeding, and will not be submitted to the IEEEXplore Digital Library
Conference Proceedings
All accepted papers will be published in the conference proceeding (digital copy on CD) and a book of abstracts will be given to all participants on the registration day
Prof. Dr. Yassin Taha Al-Hajar                  (The Dean of Al-Noor University College)
Prof. Dr. Samir Khalaf Abdullah               (Dean Assistant for Scientific Affairs)
Asst. Prof. Dr. Nabeel Ahmed Jarjees     (Dean Assistant for Administrative Affairs)
Prof. Dr. Yassar Yahya Al-Tamer              (Head of Medical Laboratory Techniques Department)
Prof. Dr. Essam Hamo Mahmood             (Head of Pharmacy Department)
Prof. Dr. Talal Hameed Al-Salman           (Dentistry Department )
Asst. Prof. Dr. Wael Sheet Hussain          (Head of Dental industry Techniques Department)
Asst. prof. Dr. Ismail Khalaf Al-Khafaji  (Head of Optometry Department)
Asst.Prof.Dr. Bassim Idris Thanoon        (Head of Anesthesiology Department)
Asst.Prof.Dr.Nawfal Yousif Jamil             ( Head of Radiology and Sonar Department )
Dr. Hani Muslim Ahmed                               (Alnoor University College )
Asst.Prof.Dr. Muataz Ghazi Saadallah     (Head of Dentistry Department)
Prof.Dr.Faris Abdlmawjod Ahmed                                        (Alnoor University College)
Prof.Dr.Muna Abdulbasit Kashmola                                     (Mosul University)
Prof.Dr.Hussain Faisal Al-Huwezi                                         (Baghdad University)
Prof.Dr.Ismail Ibrahim                                                             ( Alnoor University College)
Prof.Dr.Samira Muhamed Mustafa                                        ( Alnoor University College)
Prof. Ahmed Yehya Kassim                                                      ( Alnoor University College)
Asst.Prof.Dr.RayanSalem Hamid                                             (Mosul University)
Asst.Prof.Dr. Bassam Adwar                                                     (Nineva University)
Asst.Prof.Dr.Mueen Muwafaq Nayef                                      ( Alnoor University College)
Asst.Prof.Dr.Maarib Hameed Ahmed                                    ( Alnoor University College)
Asst.Prof.Dr.Nuhad Abdulwahab Muhamed                        ( Alnoor University College)
Asst.Prof Dr.Wafa Muhamed Ali                                            ( Alnoor University College)
Dr. Harith Al-Kazzaz                                                               (Mosul University)
Dr.Muaed Aziz Abdulkader                                                   ( Alnoor University College)
Dr.Musab Muhamed Khalaf                                                 (Mosul University)
Dr.Omer Qutaiba Al-leyla                                                     ( Alnoor University College)
Dr.Nabeel Muhamed Jawad                                                 ( Alnoor University College)
Sattar B. Sadkhan – SMIEEE- Iraq Member
Abbas S. Sadkhan- IEEE Iraq Section Chair
Sabiha F. Jawad – SMIEEE – Iraq Member
Ivan A. Hashim – IEEE member- Iraq Member
Ahmed Alkhayyat- IEEE Member-Iraq Member
Jumana Waleed – IEEE member- Iraq Member
Mehdi Ebadi – IEEE member
Rusul S. Bader – IEEE member
Conference topics
Biomedical sciences
Public Health
Medical Microbiology
Clinical Biochemistry
Dentistry
Dental Materials
Oral Diseases
Tooth Decaying
Anesthesiology
Pharmaceutical Chemistry
Pharmacology and Toxicology
Nanotechnology in Medical Sciences
:International Steering committee
Sattar B. Sadkhan-  SMIEEE- Iraq
 Raad S. Fayadh –   Iraq
 Jawad K. Ali – SMIEEE- Iraq
Eva Vona- Czech Republic
 Stefano Bregni – Italy
 A.S.N. Chakravarthy- India
 Ghassan H. Majeed – Iraq
Sedat Akleylek- Turkey
 Hadi T. Zebon- Iraq
:Media committee
Mr.Yehya Salem Ibrahim
Ms.Zahra Salim
Mr.Mohmoud Ameen
Mr.Zaid alnaaib
Mr.Aws Nashwan
Mr.Saeed bassman
Mr.Ali Amer Ased
:website committe
Ass.Lect.Mohammed Abdulkreem Mohammed
Ms.Khalida Walid Nathim
Ms.Marwa Mahmood Younis
Ms.Narmin Rashid Hussien
:EDAS Comittee
Sattar B. Sadkhan – IEEE Iraq Section  
 Sabiha F. Jawad – IEEE Iraq Section
 Abbas S. Sadkhan- IEEE Iraq Section Chair
Ahmed Yakdhan Saleh-AL-Noor-University-College
:Financial committee
Dr.Nabeel Ahmed Jarjees
Mr.Ahmed Amer Abdul-Azziz
Mr.Osama Firas Osama
CONTACT
Feel free to contact us and ask about more information that related to the conference