Research
 Al-Noor University College is one of the Iraqi universities specialized in the field of medical sciences and technologies. It is keen to ensure that its scientific family performs in the fields of scientific research and motivates them to keep abreast of the latest scientific disclosures and ensure sobriety by promoting joint research cooperation with universities, institutions and companies to provide research work that contributes to providing scientific solutions to the challenges of society. It also motivates its students to learn and become familiar with the topics details 
Most Influential Research
Projects & Graduation
Research
Students
click here
Why Al-Noor University College?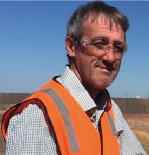 Dean of the School of Engineering and Technology at Central Queensland University in Australia
The first impression I had was that you have wonderful new facilities, as well as students and professors who love to learn, and certainly a wise leadership that understands all the country's requirements. I believe that the development taking place in some of these fields is not just about a particular topic, but it will extend beyond multiple topics until it reaches health care and many other areas of society, and therefore I believe that there is indeed a promising future awaits it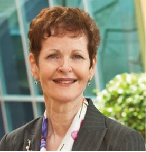 Professor Nita Timmermann
International Higher Education Consultant in Australia
 Just looking at what has been provided here for the facilities, professors and students, this is truly a beautiful campus that does an unparalleled job, I believe. And it is on the right track.
 I can tell through my remarks on campus that the university is doing a fantastic job and it must continue this work to become stronger by the day.
Al-Noor College is making significant progress, as I believe it is establishing partnerships with other universities, the community, the government, the ministry, the business field, and the industry sector. As I mentioned earlier, Al-Noor College is truly on the right path.